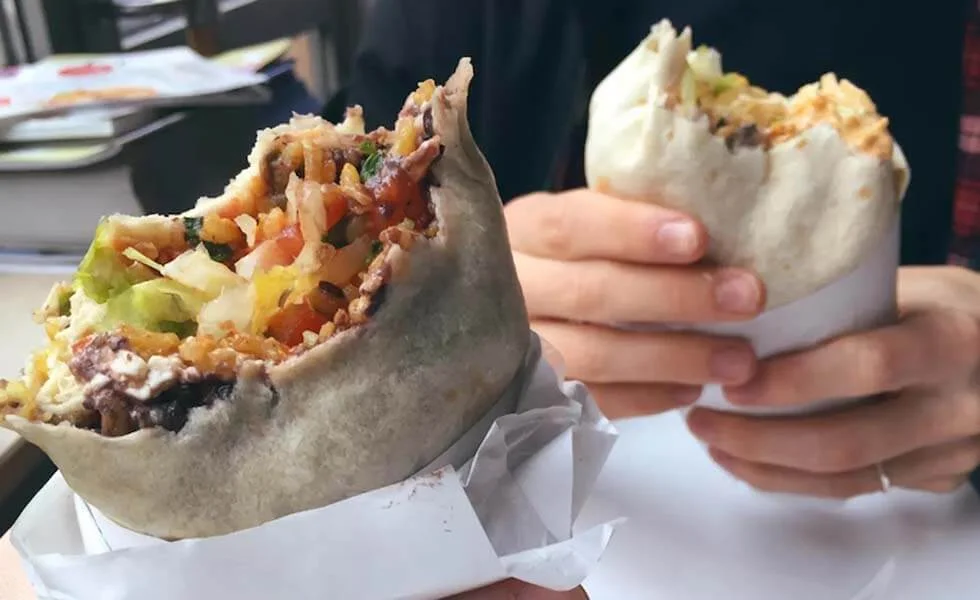 The Benefits of Daily Employee Meals?
Companies need to acknowledge the value of prioritizing their employees' health and satisfaction. Gone are the days when they were treated like corporate slaves. It's time to show appreciation for those who work hard for your company.

Taking care of your employees through small but meaningful gestures has proven to enhance work efficiency by five times. Let's discuss the benefits that come from daily employee meals:
1.Productivity is at its peak
Let's face it: a well-fed work team is a productive work team. If you want to see excellent and flawless work in your company, start treating its staff to some good meals. How does that enhance their productivity? A majority of people at work skip meals to either complete their tasks or just get done with the work quickly. In this hassle, they work on an empty stomach and eventually lose the enthusiasm and energy required for the respective task.

According to the Washington Post, less than 20% of American employees regularly take a midday meal break, and 39% typically eat at their desks. Who are the ultimate sufferers in this scenario? Your team members and the company they work for, of course.

What needs to be done is to make a daily employee meal deal with a top tier catering company and see how it will boost the productivity levels of your team. You'll see improved work results and enhanced efficiency among workers.
2.A healthy staff means fewer absentees
It is not sufficient to simply provide daily meals for the staff; you must also ensure that the food they are eating is wholesome and nutritional. People who work hard day in and day out frequently overlook the benefits of a balanced diet. In this situation, the company should step in and offer them high quality, fresh food.

In the post-COVID world, workplaces are seeking lunch solutions that are safer alternatives for canteens and food courts. The health and wellbeing of the workers must be prioritized in these lunchtime alternatives, with adherence to hygiene rules.

A lower risk of sickness is an outcome that might come from eating healthier meals. It has also been proven that ensuring that employees have a satisfying lunch every day reduces workplace stress.

Additionally, eating the same local food every day can be boring for the employees, so choose the best catering service for your company that comes with a variety of food options on their menu. Diverse cuisine options will definitely cheer up your workers and satisfy their cravings.
3.The workplace environment gets better
As a boss, you must receive a lot of complaints from employees about one another. It goes without saying that a non-friendly relationship between employees leads to a hostile workplace atmosphere, which naturally influences the company's reputation. Colleagues rarely get to know one another and hardly understand each other's problems, which makes situations in offices worse.

When it comes to bringing a diverse bunch of individuals together, a free meal is the best solution that comes to mind. In addition, sharing meals together is one of the fastest methods for any group to establish lasting connections and meet people outside of their respective departments and teams.
4.Employee satisfaction means employee retention
Employee retention is the goal of every company, but only a few really work on it. According to USA Today, there are around 67% of workers who don't quit because they are well treated at the workplace. This includes the regular free meals they are provided with at their office.

So this shows that daily employee meals are actually a way to attract employees and make them stay with the company for a longer period of time.
5.Waste of money? Not a chance!
It may seem like a waste of money to hire a service for daily employee meals, but in the long run, it's actually way more reasonable and affordable for your business.

Every year, excessive absences from work, claims for compensation, poor performance, and low employee retention cost a company millions of dollars. You can stop this significant loss by establishing a productive, healthy, and welcoming workplace. This could be considered a very small investment made to save yourself from larger losses.

You can select an affordable catering service that offers high quality food at cheaper rates and comes with deals for corporate companies. There will be less time off from work and high efficiency among workers once they start getting excellent quality diverse meals on a daily basis.
Tikkas and Takkos, the best choice for daily employee meals
We understand the language of corporate work and make it our first priority to serve the best. There are many reasons why you should hire Tikkas and Takkos for your company's daily employee meals. Some of them are:
1. Affordability
Naturally, all businesses have a budget limit that they cannot exceed. We provide the most affordable catering in Texas without compromising on the standard of our food.
2. Diverse cuisines
Eating the same local food on a daily basis becomes monotonous, so we offer a variety of cuisines, from the best Indian and Pakistani food to an excellent version of Mexican food. We also have sides, appetizers and desserts on our menu to give you the taste of excellence.
3. Easy ordering
Time has a significant value for a full timer worker, so we made our ordering process extremely simple and brief. Hire full service catering once, and you can enjoy daily meals without worrying about coordinating with various vendors on a daily basis.
Read More: How to order a top-tier catering Service: A Complete Guide
Let's work together!
If you are having difficulty making a decision regarding where to start, who to choose, and how to sign a contract for daily meals, don't worry; we have got your back. Contact us immediately, and our friendly team of experts will help you plan the best for your company and employees!