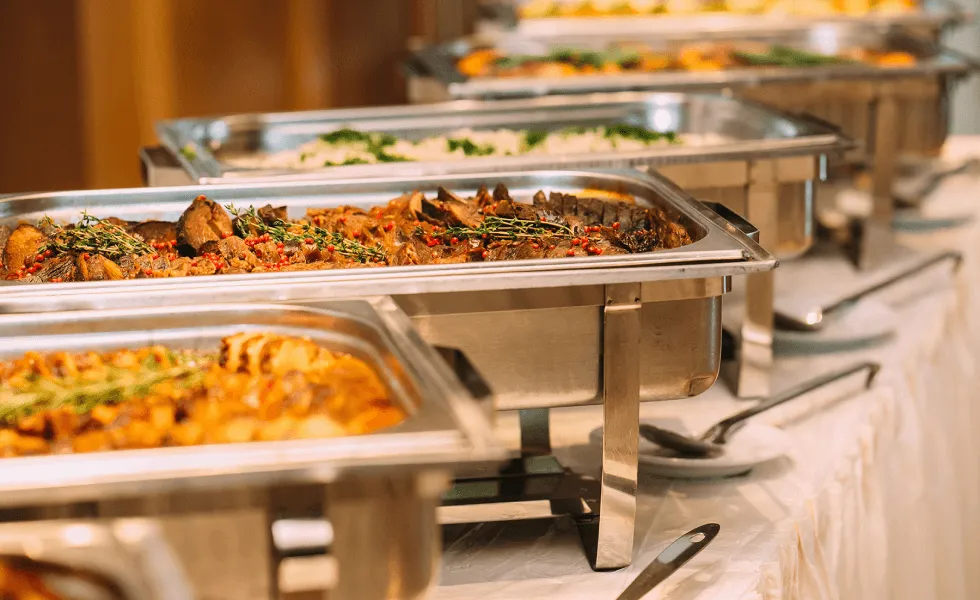 Introduction
If you had ever been in charge of planning the food and drinks for an event, you would be aware of how stressful it can get. This responsibility can be very demanding, from coordinating dietary restrictions to making sure there is enough variety to suit everyone's preferences.

It also gets challenging to keep time and budget constraints in check.

There's only one solution to all these problems. Ordering a top tier and Affordable catering service! A good catering service will relieve all your headaches and make sure your event is a big hit.

Tikkas and Takkos guarantee that all your concerns are taken care of and your demands are met!

Here's an elaborate description of different ways of approaching us:
Call us Directly:
You must have heard the phrase "one call away." Well, we are the living embodiment of it. All you have to do is find our contact information on our website or any social media platform and call us right away. You can call us at: +1 832-731-4242

If you are not comfortable calling or are facing any issues with it, you can also email us at contact@tikkasandtakkos.com or use our customer service.
Order an inexpensive catering service by filling out our form:
The best and most preferred way of placing an order is by filling out the form given on our website. You just have to fill in the important sections of our form with accurate details, and the rest of the work is on us.

You will never face any kind of inconvenience if you choose this method. Just make sure you add the correct information.
Visit our food truck in Houston to book your even
Visiting a service's office or headquarters is always good for people who have severe trust issues. In our case, you can visit our mobile catering service in Texas. Now, you might be thinking, How can I find their food truck in such a big state? Well, you know how technology has made everything convenient these days. You can track our live location through GPS and know where we are.

If you're having difficulty doing so, just scan our QR Code and track us via the find us button on our website.

If that, too, doesn't work, just come to 7901 Main St., Houston, TX 77025, to place your order.
Find us on social media to place an order:
From 10 year old kids to grownups, everyone uses social media in this era. Approach us on any social media platform, i.e., Facebook, Instagram,LinkedIn, etc., to book your event. Our social media team will respond to you as soon as possible.
What do we need from you?
Date, time and location
Let us know the day of your event along with its location. Its start and end times are also crucial information, so we can plan our work accordingly.
Type of event
Whether it is a birthday party, a business party, a wedding ceremony, or any other event, it should be in our knowledge so we can work on our planning.
Final guest count
The number of expected guests in your party should be known prior to the event day to avoid any last-minute crises like food shortages or extra food.
Menu theme and plan
The menu of your event is the game changer, so discuss with us what kind of menu you want. If you need any help regarding the theme of the menu or any sort of menu planning, we are here to solve your issues.
Special requests
Considering the diet choices and tastes of your guests, you may have some special requests, like vegetarian food or gluten free dishes. We happily entertain all such requests by modifying our menu accordingly.
The Takeaway
I'm positive that this blog has helped you understand how to approach us for your events. Order now and see how our experts amaze you with an excellent and top tier catering service. I'm sure you'll not regret your decision.

We can help you organize an unforgettable event that people will remember for years to come. Therefore, get in touch with our team as soon as possible and plan your party!