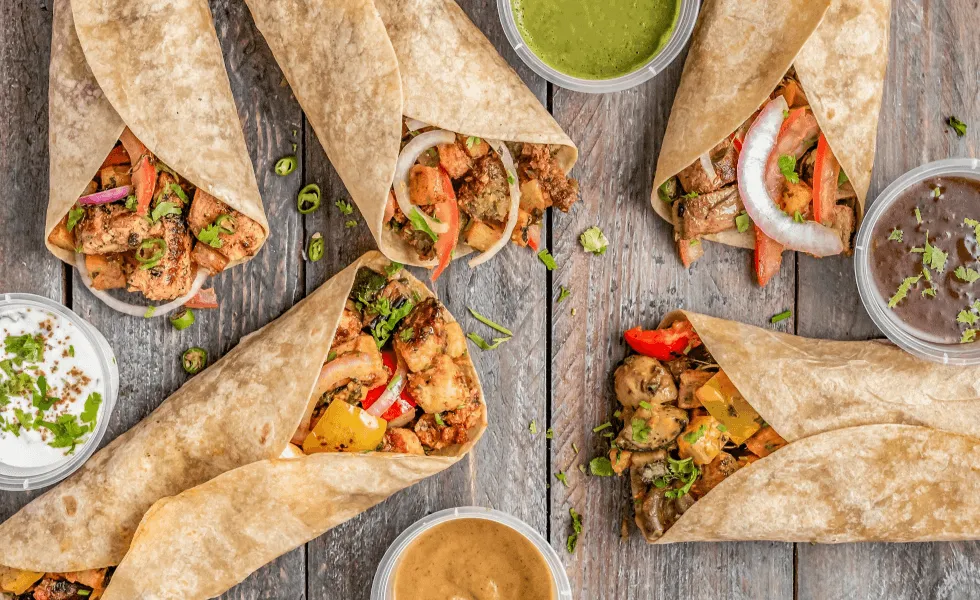 Our Signature Dish–Burritos and Tacos
Today we are going to explore the signature dish of Tikkas and Takkos. This blog is for anyone who loves the Tex-Mex fusion of food. These famous dishes, which come from the heart of Mexican cuisine, have won over millions of people's hearts and taste buds and have become global favorites.

So let's hop on a spice journey where we will see how these wraps are made and what choices we offer to our customers.
Burritos, The Tex-Mex Wonder
Burritos are in high demand at parties because they're sizzling with flavors and, secondly, because they are the easiest thing to eat. No utensil is needed to consume a tightly wrapped burrito; you can just have it with your bare hands while enjoying the party. In the case of a wet wrap dripping with sauces and savory ingredients, a knife and fork are preferred.

A typical Tex-Mex dish, the burrito, was created in Mexico. It combines flavors from Mexico and the United States. It really depends on personal preference as to how you fill a burrito, which is why these wraps are so versatile and adaptable.

How we make these is the reason why our customers call them the best burritos in Houston. The chosen meat, chicken or beef, is perfectly seasoned with spices and grilled. Tortillas serve as the base to which meat, rice, beans, cheese, fresh vegetables, and sauces are added.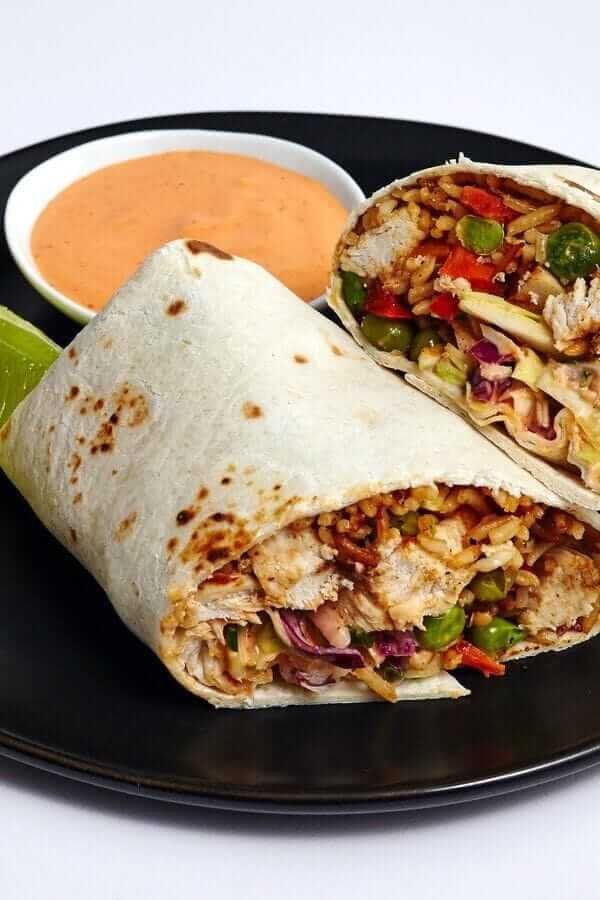 Borritos
The ideal tortilla wraps are the widest ones. It greatly facilitates burrito wrapping and stops ingredients from leaking out. The burrito is toasted to add a delightful crunch. Once toasted, some salsa, guacamole, cheese, or sour cream are poured over this Tex-Mex creation to elevate its flavor.

People who refrain from consuming meat can enjoy the vegetarian options with the condiments of their choice. At Tikkas and Takkos, we serve and please everyone!
Tacos, The Mood Lifters Adventure
Whether it's for breakfast, lunch, or dinner, a taco is the best snack to have at any time of the day. It not only satisfies your appetite but also lifts your spirits for the rest of the day. These Mexican wraps are renowned in Texas, and why shouldn't they be? They are literal mood changers!

Tacos are the easiest way to feed a hungry crowd. Taco bars are a must at every social gathering now because everybody loves these crunchy wraps! You're lucky to have the best tacos food truck around. We make them exactly the way you want. Extra hot for spice lovers, cheesy for paneer enthusiasts, and full of veggies for our vegetarian friends.

Our special fusion of chicken tikkas with tortillas creates Takkos. It is well known and highly preferred all over Houston. The chicken tikkas are marinated and grilled to perfection. These are then added to the warm and fresh flour tortilla with a bunch of vegetables and sauces.

All ingredients are carefully selected for their quality and freshness, ensuring a burst of flavor in every bite. The mouthwatering combination of the tender, zesty tikkas, the warm, crunchy tortilla, and the perfectly balanced combination of vegetables keeps our customers coming back for more.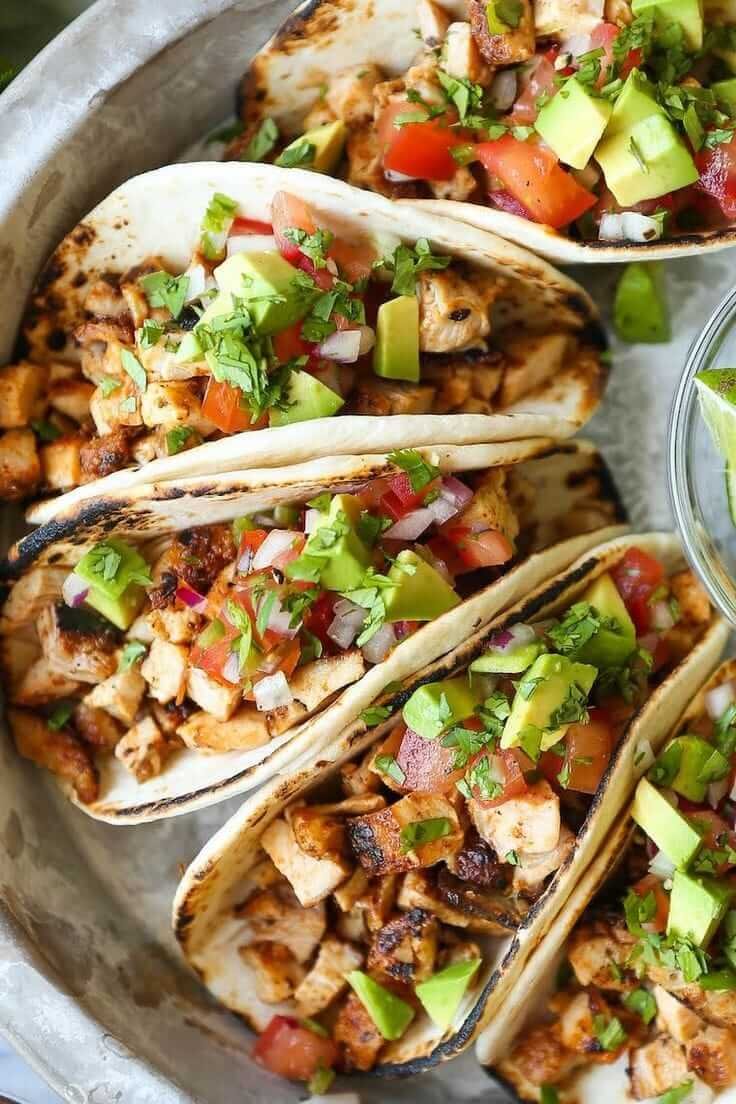 Tacos
Beef Rolls for a Meaty Delight
Another beautiful creation is our paneer tacos, for those who prefer cheese with fresh vegetables and condiments. Give it a try, and you'll be addicted to it for the rest of your life!

Burritos and tacos are highly admired by our Texan customers. The expert chefs on our staff make sure that everyone who tries these is satisfied by their flavor, texture, and aroma. Order Tex-Mex burritos and the best tacos in Houston to experience the taste of happiness.
You need to order now:
The secret ingredient behind our tasteful rolls is our love and compassion for halal food lovers. I'm sure if you try any of these rolls, your appetite and taste buds will be satisfied at the same time. So what are you waiting for? Orderthe best Indian food in Houston and savor a delightful experience at an affordable price.