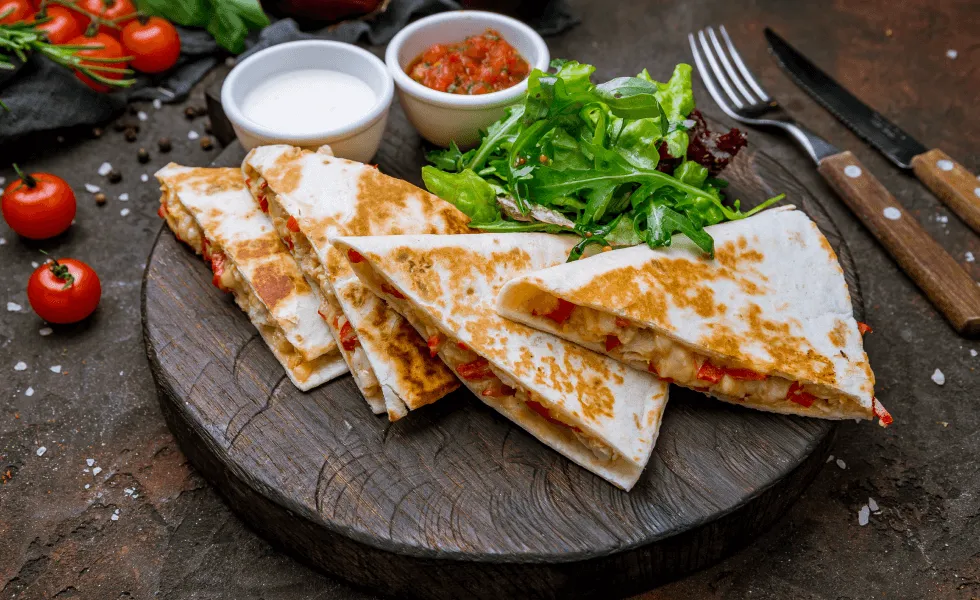 Five Best Tikkas and Takkos Dishes: A Must-Try
Satisfying the taste buds is the top priority of any food enthusiast and can't be overlooked. If you're a food lover seeking new and exciting culinary experiences, you've landed on the right blog.

Today, we will explore five mouthwatering dishes of Tikkas and Takkos that are a must-try for anyone who has sheer compassion for diverse cuisines.
Drench your taste buds with Juicy Tikka Rolls
If you have not tasted our tikka rolls yet, I'm telling you, you're missing out on a culinary masterpiece.

This delectable creation is made of succulent pieces of boneless chicken that are marinated and grilled to perfection. These are known to be the best BBQ in Texas.

These are wrapped in paratha, and zesty onions and flavorful sauces are generously poured over the tikka rolls, providing a refreshing twist with each bite.

There are other varieties of rolls as well, such as malai tikka, beef kabab, and paneer chicken tikka rolls. Every one of them will make sure to take you on a heavenly adventure of flavors and textures.
Traditional Beef Tikkas over Rice
Beef over rice is an irresistible combination for meat lovers. Who could say no to a plate of aromatic basmati rice topped with tender, meaty tikkas?

This dish is further elevated with a drizzle of several sauces that add creaminess to every mouthful. The savory blend of rice and creamy beef will leave you fully satisfied.

If you don't like meat, that's not a problem at all! You can go for chicken tikka or paneer tikka over rice. These special entrees will surely satisfy your appetite and palate.
Taste the best Tacos in Houston
When we say we are the best taco food truck in Houston, we mean it! Our expert chefs infuse the Mexican tacos with tikkas to create a heavenly fusion of flavours that will make you crave for more.

The warm tortillas are overstuffed to the brim with tender tikkas, vegetables, and a variety of refreshing sauces. The tenderness of the chicken tikkas, the crunch of fresh vegetables, and the bursts of flavour make takkos an unforgettable experience for your taste buds.

This is our most liked and preferred dish, and you'll see why once you try it.
Mouthwatering Quesadillas to Satisfy the Cheese Lover in You!
Quesadillas are a simple treat yet bursting with flavour. People who live for the love of cheese need to have this Mexican cuisine. These are soft tortillas filled with overflowing cheese and tikkas. Vegetarians can enjoy cheese-only quesadillas with a combination of sauces.

We make sure that our quesadillas live up to their hype by making them an excellent dining experience, with every bite giving off a genuine Mexican taste.
Indulge your sweet tooth with gulab jamuns
Gulab jamuns hold a special place in the hearts of dessert lovers around the world. These golden-brown syrup soaked dumplings originated in India and conquered the hearts and palates of millions.

A blend of khoya, flour, and cardamom is deep fried to produce these soft and spongy delicacies. They are then dipped in a sugary syrup to give them an exquisite sweetness.

If you haven't tried this dessert yet, this is your sign to do so! I'm sure you will not stop craving it for the rest of your life.
The final word
With a bold and unique combination of flavours, these dishes are a must-try for a reason. So go ahead and indulge in these delights. Order the most tempting Mexican and Pakistani food now and satisfy your palate. Your taste buds will thank you for this treat. See you in the next blog!