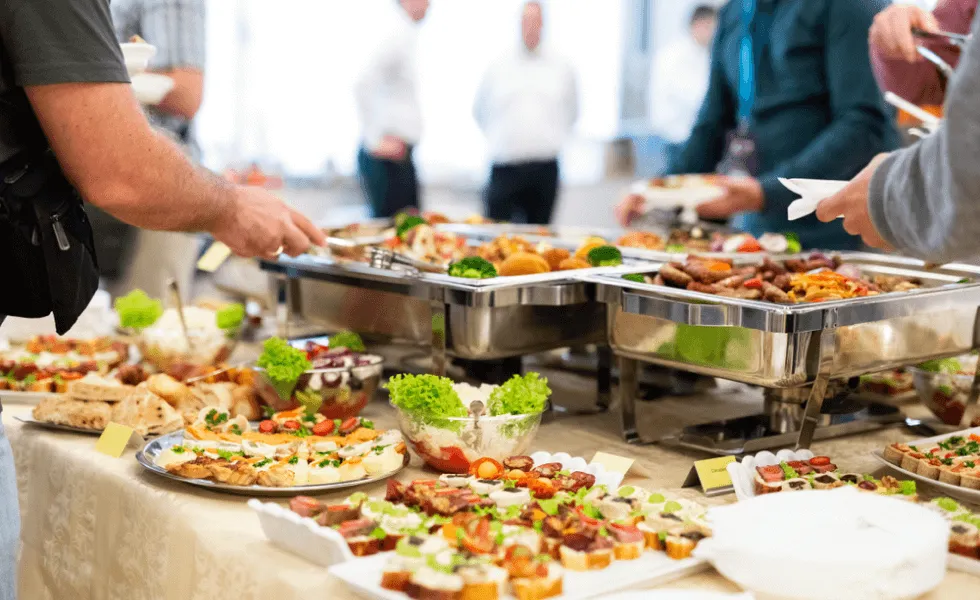 Four Benefits of Hiring Good Corporate Catering
No matter how expensive and hi-fi your location is, ultimately what matters most at a corporate event is the caterer you hire for it. Be it a formal employee party, business meeting, seminar, conference, or dealership meeting, the service catering the event will have the biggest impact on the guests.

Tikkas and Takkos understand the importance of corporate catering, and they are known to be the best corporate caterers in Houston. There are many advantages that come with hiring a professional catering service, and a few of them might even impact the deal-making or deal-breaking process for your company.

Let's see the most important benefits of hiring corporate catering for your events:
Excellent food means a successful party
People almost always remember the kind of food they had during a certain event. It has a significant effect on the standing of your business.

Let me relate a personal story to this. I once participated in a conference held by a very famous pharmaceutical company, but the food there was noticeably below average. Weeks after the event, no one remembered what the conference was about or what they learned there, but everyone talked about how the food was stinky and bland. The food served at your event is, therefore, what matters most in the end.

There is a 95% chance your corporate party will be a huge success if the food served is of exceptional quality and up to par. Everything from appetizers to a good selection of main courses and desserts should be selected with great care and thought.

From the best BBQ in Texas to the most appealing gulab jamuns, Tikkas and Takkos leave no stone unturned in serving the best dishes. We always make sure that the attendees leave the event amazed at the meal and the hosts.
You've got variety on your plate!
You are no longer constrained to local cuisines when you hire professional caterers. Order any food you want because catering companies have highly qualified and experienced chefs on staff. Moreover, they take care of dietary restrictions for a wide range of guests.

The best Indian and Pakistani food, the tastiest Mexican cuisine, the most appetizing entrees, and the sweetest desserts can all be found on the diverse menu at Tikkas & Takkos. There are vegetarian and gluten-free food options for guests with special needs. The best part is that the food is absolutely delicious and will satisfy even the most discerning palate.
Professionalism grabs attention
The corporate caterer at an event represents the host. Your reputation will benefit from choosing a professional corporate caterer. With top-tier service, you don't have to worry about making a good first impression on clients and dealers. The catering team you hired should be highly professional and qualified to leave an excellent, lasting impression on the guests.

You can be sure that every detail of the event will be handled with the utmost professionalism when you choose our full-service catering. We will go above and beyond to awe your guests, from the presentation of mouthwatering dishes to guaranteeing a seamless flow of the event.
Save Your Time and Money
Time and money spent on planning an event from scratch can be saved if you choose the right catering service. Renting or buying equipment for a party may prove to be an expensive choice for your company. Additionally, wasting time on planning might be quite stressful for a host who also has to manage a business.

We not only provide you with an affordable catering service but also spare you the headache of organizing everything on your own. Without having to worry about the event, you can utilize that time to work on your deals and clients. Preparing and executing an excellent business event while staying within the given budget is our specialty!
Conclusion
Undoubtedly, hiring a professional caterer may hold the key to making your events a success. Tikkas and Takkos is renowned for its exceptional service in the catering industry, and by hiring it, you can be sure that your corporate party will be nothing short of extraordinary.

Hopefully, this article was able to help you learn about the advantages of corporate catering and our commitment to excellence in this field.