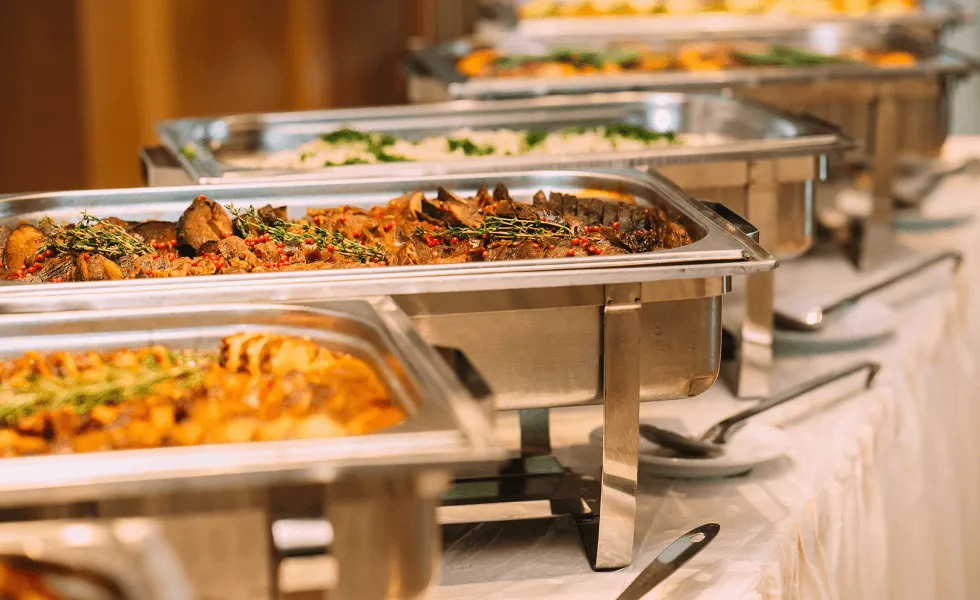 Top 5 Reasons To Order Catering From Tikkas and Takkos?
Catering is the backbone of any event, and the wrong choice of catering service can ruin your event as well as your reputation. But how do you know if the choice you're making is right? Don't worry, we've got your back. We will tell you what qualities to look for in a catering service. These qualities should be your top reasons for choosing a service.

We are going to discover five qualities that set Tikkas and Takkos apart from other catering companies. These are the top five reasons that will help you make the best choice for your event. Let's dive into it!
1.We Provide an Affordable Catering Service
The very first thing that comes to mind while planning an event is, Can I really afford all the expenses for this party? Budget constraints are a big hurdle to a successful and memorable event. But why should you compromise on your standards because of budget limitations?

We offer inexpensive and affordable catering for any event. We do not compromise on food or arrangements and make the event unforgettable for your guests.
2.High-Quality and Versatile Food
TOur food is of excellent standard, the kind that will make your taste buds dance and make you addicted to its flavors. Not to brag, but we are known to make the best BBQ in Houston. It has such a pure and nostalgic taste that it will leave your guests craving more.

Our tacos are the epitome of deliciousness. Mouthwatering burritos are our specialty. In short, everything on our menu is extremely edible and tasteful. Moreover, the options are wide and versatile for any type of guest. It will definitely make your event a success, because what else is the point of parties if not excellent food?
3.Full-service catering for your event
From picking raw ingredients for the food to cleaning up the venue after the event, everything is done by our team. We provide full service catering that includes food preparation, setting up and making arrangements, cleaning, and disposing of waste food safely.

We make sure that you, as a host, get the opportunity to enjoy your own event like a guest. By choosing our service, you can be assured that the event is in safe hands, and there's no need to stress about anything. So just party with your guests without a care in the world!
4.Theme planning and customized menus are no problem!
This generation gave real meaning to parties by introducing event themes. Every event nowadays has a specific theme, and planners usually want the catering to be in sync with that theme. Well, our team also loves to be in sync with a party!

All you have to do is decide what you're planning for your event and let us know. Not only do we allow a customized menu, but we will also help you modify it according to your theme. Discuss with us whatever you have in mind, and watch us give life to your plans.
5.Best Catering for Any Event
Be it a corporate party, a social gathering, a wedding event, or any other kind of event, we are always ready to provide you with the best catering service in Houston. We have no limitations on guest counts or the duration of events.

If you provide us with accurate details regarding your incoming party, we'll make sure that the arrangements are made accordingly. Everything is perfectly managed by our professional team.
Read More: Save Elevate Your Event with High-End Food Truck Catering
The Takeaway
This bunch of reasons is enough for any planner to choose Tikkas and Takkos over any other service. We are one of the best food trucks in Texas, and we will prove it to you by giving life to your parties! Planning events and choosing the right service is undoubtedly stressful, but be careful and make a smart choice for a memorable event.