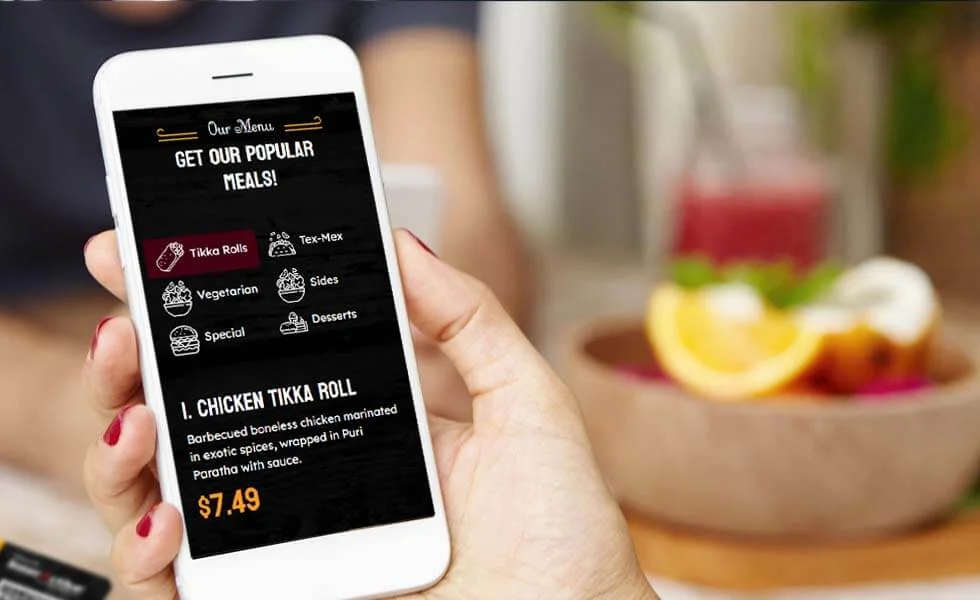 Reasons to Choose Concierge Ordering from Tikkas and Takkos?
Concierge ordering has become a very popular way of ordering these days. Honestly, it's the easiest and simplest way of placing an order. Tikkas and Takkos is renowned for mastering every art in the catering industry, so yes, we mastered this one too.

Some of the reasons to choose concierge catering from us are listed below for you. Make sure to give them a read before making up your mind!
1.Personalized assistance
Every client feels the need to be treated with the utmost attention by the service they hire. The dedicated concierges of our top-tier catering service will give you a one-on-one experience and assist you with every aspect of your event without any irritation. They will make sure that all your concerns and specific preferences are met for your upcoming event.

We understand the importance of personalization and will go above and beyond to ensure that every detail is tailored to your liking.
2.We Save your time
By choosing concierge ordering, you can skip the traditional ways of ordering. Instead of waiting for email responses for days, your entire ordering experience can go smoothly. You don't have to suffer through the painful process of repeating small details and going through your plan tens of times.

Your time is of great value, and it shouldn't be wasted on planning with an incompetent catering service. When a concierge deals with you on behalf of the best catering service, your burden is automatically reduced. So you can focus on your guests and the event instead of the little details.
3.Expert recommendations
Our catering concierge will give expert advice on every key aspect. We will recommend what is best for your party and what you should order. The pros and cons of everything will be disclosed to you to make the decision making process easier for you.

And to be honest, most people don't really know what they are doing while hosting a party and ask for our suggestions. That's the whole point of concierge ordering, we listen to what you have in mind and suggest what's best for you.
4.Customizable menus are our speciality
One thing that worries almost every event manager is the process of menu planning. Whether the menu would satisfy the guests, would it meet the special preferences of the chief guests, what if there are no dietary restrictions available, and whatnot? There are a million such thoughts that pop into the mind and keep the host stressed.

When you hire a professional catering service that offers concierge ordering, you can relax regarding menu customization. We help you make it according to the event theme, guests dietary restrictions, and special preferences. So you can just peacefully take care of other important business regarding your event.
5.Stress free event with seamless coordination
Knowing that your big day is in capable hands, you can enjoy it to the fullest without any worries. Our concierge guarantees the execution of a flawless event from the placement of the order to the party's end. A full service cateringcompany makes sure that everything goes as planned prior to the party.
6.Customer Support
There's a 0.5% chance that it will happen, but just in case anything goes wrong or doesn't go as planned, you can immediately contact our customer service, which is available 24/7. Be it catering Dallas lunch meetups, big business events, or wedding ceremonies, we totally cooperate with you and help you deal with the problem you have run into.

And no, you wouldn't meet a bot on the other end of the line. There will be an actual person listening to your issue and giving you immediate solutions.
7.On time delivery
Punctuality is the most cherished quality of any catering service, and we are masters of it. Reaching on time at the venue and delivering fresh, sizzling food is what sets us apart from other companies. The concierges that we have on our team make sure that the time limit is strictly followed and the host's needs are met.
The takeaway
I hope these reasons have convinced you to choose Tikkas and Takkos for concierge ordering. We are the experts in catering any event, whether it's a small party catering, wedding catering, or corporate catering—you name it. Let's work as a team to make your party a big hit!