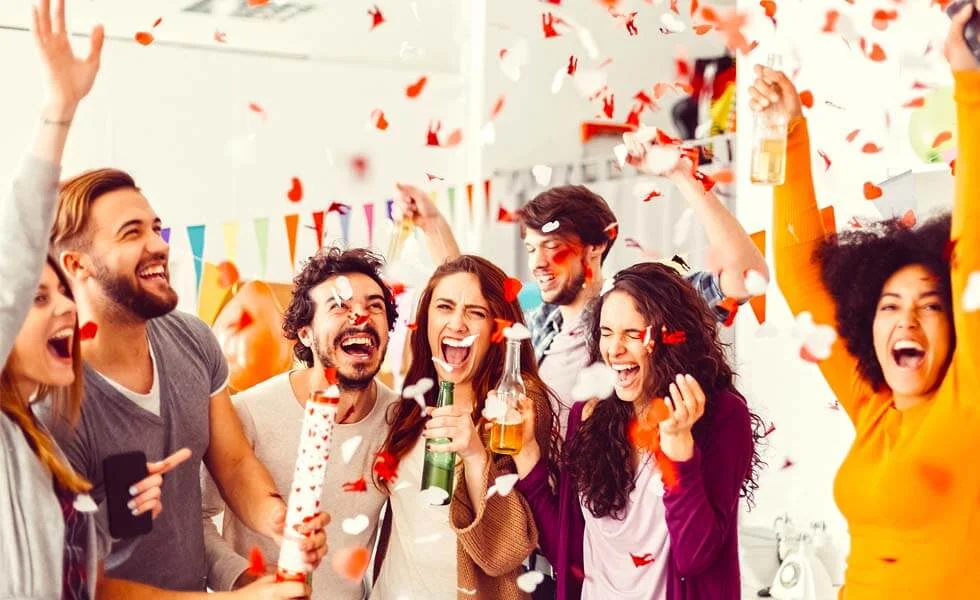 Organize a Theme Party with Our Food Truck Catering
Suppose you are planning an event, which could be a birthday party, a corporate gathering, or a wedding reception. You've decided on the venue, a guest list, and a date. Here comes the big question: What kind of party should it be? You can have an ordinary gathering, or you can take your event to the next level with a theme party.

We're about to go deep into the world of theme parties and how combining them with food truck catering, particularly our own top-tier catering service, can take your event to a whole new level.
Unlock the culinary treasures
Beginning with the cuisine before we get into the other marvels of theme parties. Dedicated to serving class, we cater to a wide range of culinary preferences. Our menu is a collection of flavors that can bring a distinct twist to any event, from hot burritos to spicy street tacos. This is the kind of food that will add excitement and fun to your theme parties.
Let's talk themes!
A theme party takes you to a whole new level of enjoyment that ordinary ones can't match. It takes you on an adventure of creativity and imagination. Your event is a guaranteed success if you plan smartly. We are going to discuss a few menu themes that could prove to be quite a hit for various occasions.
The Texas BBQ Bash
Throwing a BBQ themed party with cowboy hats, checkered tablecloths, and the tempting aroma of smoked meats drifting through the air will definitely get your guests hooked. It will feel like they've stepped into the rich culture of Texas, where barbecue is divine bliss. We take pride in producing the best BBQ in Texas, and that's why throwing a Texas BBQ bash is going to be a big hit for you.
Taco Truck Party
If you're looking for something more spicy, a taco party is your answer. No one can say no to its invitation. A party where people can enjoy the best tacos in Houston with numerous flavors and combinations. It will be remembered for years. You can double the fun by adding other Mexican wraps like burritos and quesadillas to the menu.
Bollywood Night
Go for an Indian food theme party for people who crave the exotic flavors of South Asia. With Bollywood hits blasting in the background and wonderful seekh kebabs, tikka entrees, and paratha rolls, you can transform your venue into a desi wonderland. People always love a unique and thrilling party with extraordinary themes.
Why food truck catering?
You must be wondering why we link theme parties to food truck catering. Well, food trucks have their own perks that no one can beat. They are more in style than the old, traditional style of catering. Some of the key advantages of food truck catering are:
Convenience
It is convenient to plan a theme party with food truck catering. You are not required to set up a fully functional kitchen or deal with the logistics of a traditional catering business. Our full service catering food truck arrives completely packed and ready to serve, and when the party's over, we drive away, leaving no mess for you to clean up.
Affordability
You may be shocked to hear that planning a theme party with food truck catering is way less expensive than you think. We provide affordable catering without sacrificing quality. While working with you to design a menu and experience that are exceptional, we make sure that everything is within your budget.
Versatility
Last but not least, our services are designed to cater to all types of events. Whether you're planning a small family gathering, a wedding, a business event, or a large-scale buffet, we have the skills and expertise to make your event a spectacular success. This is the best catering service for every event, regardless of size or venue.
Read More: Top 5 Reasons To Order Catering From Tikkas and Takkos
Final word
In the end, a theme party with food truck catering is the way to go when it comes to hosting an outstanding event. So, why settle for the usual when you can make your event spectacular? Choose a theme, bring in the food truck, and start making memories!