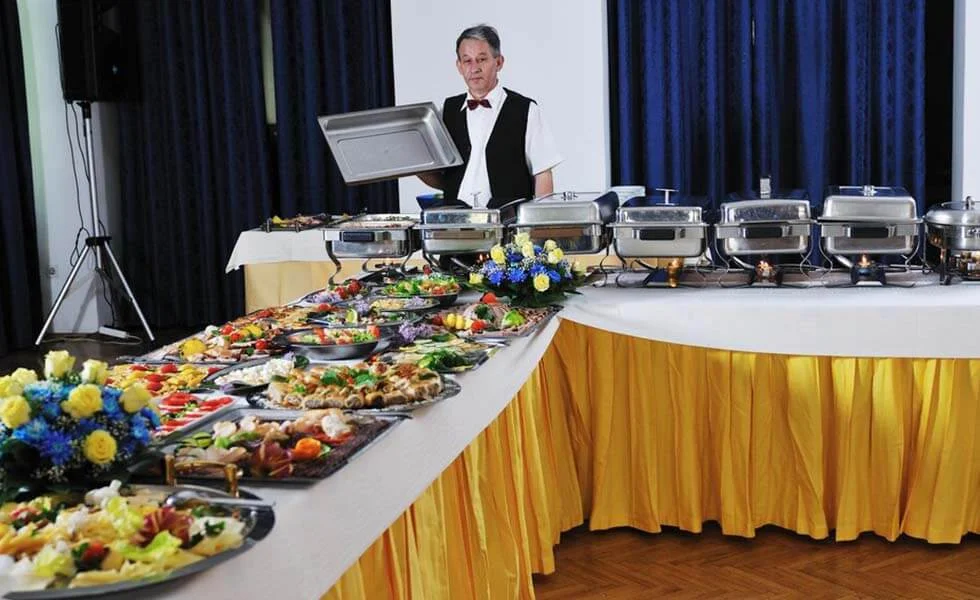 Why Food Truck Catering is the Ultimate Birthday Party Hit
Having birthday parties is an important part of growing up, so they shouldn't be dull. Are you sick of the same old candle-blowing and cake-cutting every time? Brace yourself to step up your birthday party game. Be it a surprise party for a family member or friend or your own birthday bash, elevate the experience with food truck catering.

This is your key to becoming popular for throwing spectacular birthday bashes. The guests will go crazy with excitement and fun. Our catering isn't just an eating experience; rather, it is a way to create a festive environment for unforgettable memories. So, grab your party hats and join us as we show you why food truck catering is the game-changer for birthday parties!
Budget-friendly party
Most of the time, families settle for dull house parties with a small guest list because they cannot afford to have an extravagant party for their loved ones. Hosting a birthday party may easily turn into a budget nightmare. Food truck catering is the ideal choice in this scenario.

With our affordable catering, you can keep costs under control without compromising on quality. Forget about expensive sit-down dinners and catering halls. Food trucks are an inexpensive way to treat your guests to delicious food without breaking the budget. It's an absolute win!
Personalized menu
Catering service is all about having diverse options on your table. You have the choice to curate a menu that satisfies the birthday boy's or girl's palate. Most of the time, teenagers and kids make up the majority of the guest list at birthday parties. So the menu should be according to their preferences, right? That's why we offer a wide range of selections.

From the popular hot chicken wings and gotta have 'em burgers to the best tacos in Houston and everything in between, we bring the taste of satisfaction to your gatherings. You can even modify the meal plan according to your dietary preferences and limitations of the guests, ensuring that every one of them leaves with a full stomach and a big smile.
Instagrammable experience
This generation lives for aesthetics. This is the age of social media, and every party needs its fair share of Instagram worthy moments. The party should be rocking hard for everyone to click pictures and record videos. That's why we are here to make it an Instagrammable experience for everyone. With our excellent decor, perfect food representation, and colorful arrangements, there'd be no shortage of visual appeal at your party.
Flexible Catering
Everybody likes the ease and flexibility that come with choosing the best catering services for parties. Whether your birthday party is a small family gathering, a blockbuster sweet eighteen, or a fun filled kids party, food truck catering is flexible enough to accommodate all sizes and venues of the party.

Furthermore, we are capable of handling both outdoor and indoor venues. Our professional team is prepared to accommodate any space limitations or other problems, offering a smooth flow of events for the hosts and the guests.
Stress-free planning
Most importantly, you will be free from the headache of doing everything on your own. Who doesn't like having a helping hand when it comes to planning a party? The stress of plating, seating, setting up, and cleaning up can all go away by just hiring full-service catering. We will manage it all flawlessly. We will also help you plan everything and give the best suggestions. So you can go ahead and enjoy the party like a guest!
Read More: Elevate Your Event with High-End Food Truck Catering
Let's talk and plan!
Why settle for the same old birthday parties when we can elevate them with fun and excitement? With a diverse range of mouthwatering menu options, flexible service, and a budget-centric approach, our top-tier catering brings a vibrant and thrilling air to your special day. Hit us up now, and let's get started on planning a birthday bash that'll have your guests talking for years to come!