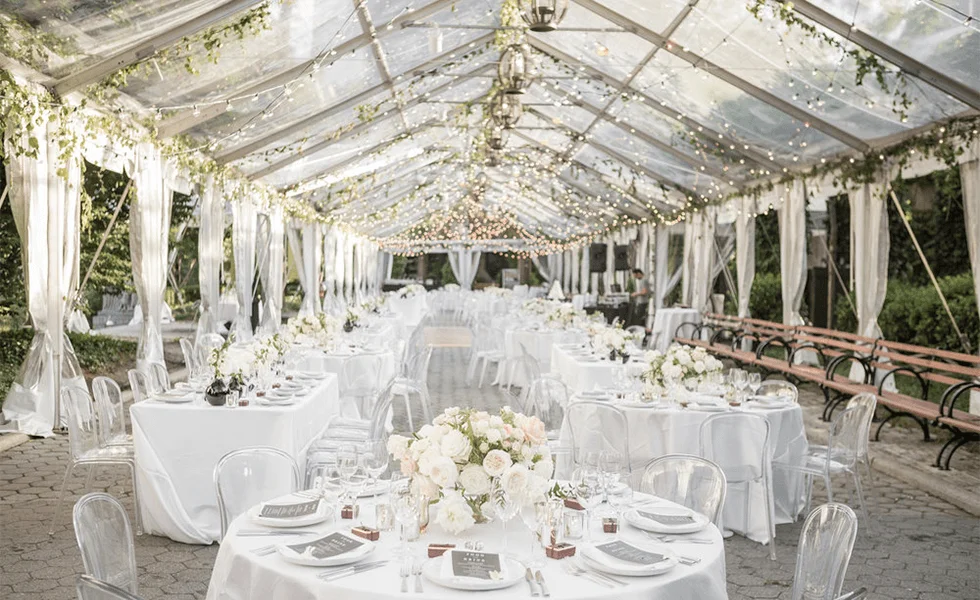 What To Do and What Not To Do When Catering Wedding Events
You don't get married every day, do you? Wedding ceremonies are once-in-a lifetime experiences; hence, they must be spectacular and up to par. Today we are here to discuss a fundamental guide to getting your wedding event catered. We will tell you the dos and don'ts for your important day so you can enjoy it with zero stress in your head.

As the proud vendors of finger-licking food, let's make your special day memorable with our top tier catering company!
What to do
Plan ahead and secure early!
As soon as you decide the date of your special day, start planning. The first step is to get the date locked on the calendar of your favorite caterer. The sooner you do it, the better, because weddings are a hot ticket.

When you're going after the best wedding caterers in town, it's natural that they are fully booked in advance. It's a sensible idea to book months before the wedding day.
Taste before you trust
It's crucial to sample the food that's going to be served on your big day. You deserve to know what you're getting into, don't you? We have a wide variety of cuisines, from Tex-Mex to Indo-Pak foods; everything is here to please your taste buds.

So go for it and try our samples. You will definitely love our exquisite rolls and the best tacos in Houston.
Communicate what you need
It's your special day, and we are here to make it even more remarkable! What matters most is that you don't keep your thoughts to yourself. Tell us what you have in mind for your big day. We can only guide you through your party if you communicate your needs with us.

So be very open about your plans! Let the hired wedding catering service know what you intend to have on the menu and what the plan is for the decorations and themes.
Visit the venue yourself
Take your time deciding on the venue. Visit the places in consideration before finalizing one. "Is it really necessary?", you ask. It is; I'm telling you it is!

For starters, it will help you estimate the guest-to-area ratio. Spacious venues will fit a large number of guests, while congested ones won't.

Secondly, you will be able to decide the theme and timing of the party. Some locations are suited for midday parties, while others are great for nighttime events.

In short, all the key aspects of the planning include the venue. So pay it a visit and let us know when you finalize it.
Have a precise guest list
Inviting all your friends and family members to participate in your celebrations is surely the greatest joy in the world. Everything is ultimately done to please them—the food, the settings, the arrangements. The food should be sufficient to feed every mouth and satisfy their appetite.

The key to sufficient food is an accurate guest count. Either you will face a food shortage or excess food if the attendee list is unreliable. So in order to avoid such unpleasantness, estimate an exact or almost exact number of guests and proceed accordingly.
What not to do
Overcomplicating the menu
Yes, fancy and personalized menus are in style, but at the same time, keeping it simple is also important. Overly complicated menus can lead to misunderstandings. And overdoing it is also not a good idea. Guests may become overwhelmed by the numerous options available and end up having food accidents.

In this scenario, we suggest you stick to your favorites. From the best BBQ in Texas to the sweetest Gulab Jamuns in Houston, we have it all! Choose and stick to what you love the most.
Not reading your contract
You must be thinking, "Who doesn't read the contract before signing it?" Well, let me tell you, around 40% of people don't bother reading. They just sign it off quickly and ask for compensation or a refund afterwards. A catering contract has many important things, such as a cancellation policy, extra demands, and charges, that cannot be overlooked.

To save yourself from a big loss and to get things done according to your plan, read before signing the contract. Ask us what confuses you. Being the best catering service, we are always here to assist our clients with everything.
Last minute preparations
A wedding is the most important day of a person's life, and it needs extensive preparations. You cannot just plan it in the last few days and call it a day. Most of the time, it's a complete disaster if things aren't planned ahead of time. The last minute rush is extremely anxiety inducing for couples.

There's too much panic and stress; it's possible that you don't even get the date secured since all good wedding caterers are fully booked in advance. This is why we urge you to get booked and started as soon as the date is set.
Overlook dietary needs
That one cousin, who has gluten allergies, is also coming to your wedding ceremony. The aunt, who swears by a strict vegetarian diet, is also invited. So you need to take your guests' preferences into account. Neglecting these dietary requirements will lead to some undesirable occurrences that you want to avoid at all costs.

As far as your caterers are concerned, it's not a problem on our side. We serve vegetarian options as well as gluten-free food. However, letting us know is the first step in getting these served at your wedding reception.
Add more guests at the last minute
Adding more guests to the already provided list is like setting off a suicide bomb for your party. There would be chaos everywhere. Consequences such as not having enough chairs and not having enough food and drinks need to be avoided.

You, as a host, certainly don't want this to happen. So it's crucial to provide us with an accurate guest count for your party, and if there are any changes, inform us at least a week before the event.
Final Thoughts
With careful planning and thoughtful decision-making, your wedding celebration will be remembered not only for the vows exchanged but also for the service and food shared.

As you prepare to say "I do," let your wedding catering service reflect your commitment to high standards and the happy memories you're making for yourself and your loved ones.