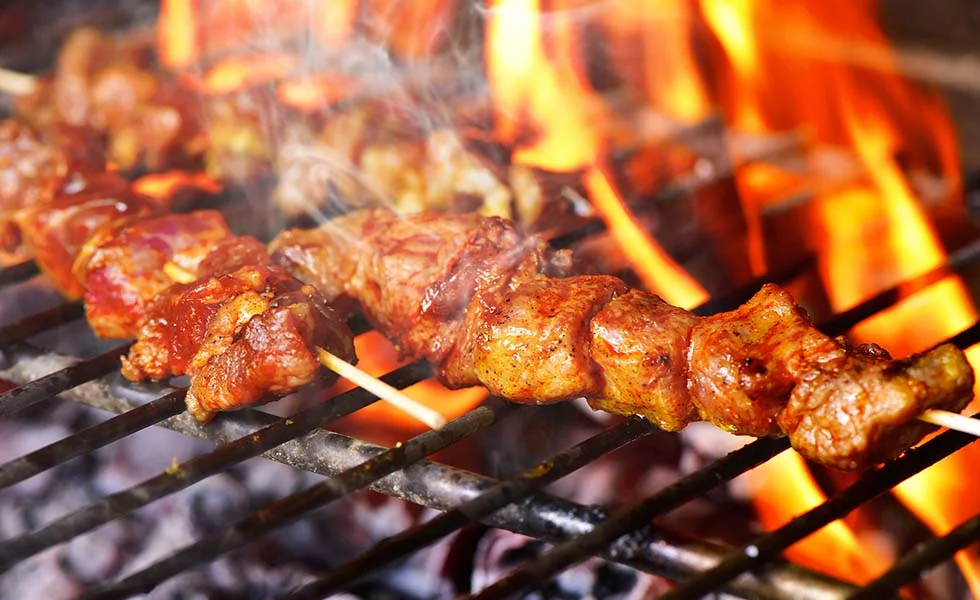 Spice Up Your BBQ Parties with Tikkas and Takkos
There is something really magical about a sizzling BBQ party. It brings people together with its savory aroma. The tantalizing grilled meats make every occasion more fun and unforgettable. If you are in search of a great feast with the laughter of friends and family, you have landed in the perfect place!

It is true that throwing a BBQ party is no easy task. It has to be splendid in terms of food and arrangements. But can you manage it all on your own? Can you guarantee that the food will be great with the perfect touch of spices and aromas? All your party related problems have only one solution and that is our top tier catering service. Let us help you throw an incredible BBQ party that will leave you and your guests satisfied!
Embrace the authentic Texan BBQ
Texans take their barbecue seriously and so do we. We don't just serve it as a regular party meal; it's considered to be the BBQ in Texas. It brings you the original taste of a rich, traditional barbecue. The smoky and tender meat will blow up your palate with its heavenly taste. We use fresh ingredients and a secret blend of sauces that make it a finger licking delight.
Your Party Saver
Who doesn't love to be remembered as the best party host in their circle? Let's help you become that person. The art of barbecuing can't be learned in a night. It takes effort to achieve perfection. What if we say that our food truck catering has already achieved that perfection? The key is to remain persistent. Hiring our service will save you the hassle of organizing a party from scratch. You won't have to worry about buying the grills, extra meat or drinks. You can sit back and watch us do everything without a problem.
The Cost Factor
It's a BBQ party, not a way to go bankrupt in a night. Be careful with how you spend your money on gatherings. Most people refrain from throwing such parties because they think they would be too costly, while others just empty their pockets over expensive services. Well, it's time for you to shine without breaking the bank! As an affordable catering service, we offer deals that will help you host a killer party without compromising. Guaranteed happiness and satisfaction from the guest is our specialty, and we make sure to keep it that way.
How it works
The first thing you have to do is decide on a date and a venue. You should know which venue is suitable for a BBQ party. It also depends on whether you want on-site catering or off-site. On-site is more fun and enjoyable for both the host and the guests. Seeing your food cook in the hands of master chefs is definitely a satisfying experience. If anything about selecting a venue doesn't work, let us know; we will be pleased to help. Secondly, make a guest list and estimate the number.

Once all of this initial planning is done, you can go ahead and give one of the BBQ food trucks a call. Don't spare any minor details because a key to a perfect party is thorough information.

We will be there on your reserved day, ready to make spicy and aromatic food for your party!